All-Star Tours is a partnership based company, owned and operated by two football fans dedicated to providing a special and unique sporting event experience. With over 35 years of successful special event planning and education in the Leisure, Travel & Tourism industry, coupled with extensive CFL Grey Cup experience and over 60years of combined personal knowledge as season-ticket holders, All-Star Tours has the background and ability to deliver a football experience that will be both memorable and enjoyable.
———————————————————–
All-Star Tours emerged in response to an unsatisfied need, which was to provide an
enjoyable and economical tour experience geared to address the unique needs of football fans.
As long-time Winnipeg Blue Bomber fans and CFL supporters, we would attend Labour Day games tours and always found them wanting and over-priced in relation to the product and services received. This was due mainly to the fact that other tours merely took their clients on a trip, without knowing how to cater specifically to football fans. Consequently, these fans were treated much the same as any gambling or sightseeing tour.
———————————————————–
To fill this void in the tour industry, we began hosting our own charter for family and friends.
As our reputation for conducting a fun-filled and memorable tour experience grew, so did our clientele bringing about the formation of All-Star Tours. Each year we shuttle buses of Bomber Fans to Regina for the CFL Labour Day Classic. We have also hosted CFL Grey Cup excursions and in response to demand for NFL tour opportunities, we began Vikings game charters 3 years ago.
———————————————————–
Based on comments and praise from our customers, our tours keep improving and growing each season. All-Star Tours, in keeping with our vision, provides a complete fun-filled football fan experience at an affordable cost. We are able to offer this opportunity by maintaining a low overhead, obtaining goods and services at a lower rate through our special contacts and passing these savings onto our customers.
———————————————————–
We would like to personally thank all our customers who continue to support us season after season and look forward to serving you again in the future. For those of whom we haven't yet had the privilege of sharing a tour, you're cordially invited to join us and take in the fun and excitement!
———————————————————–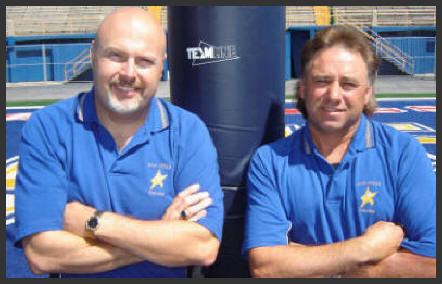 Ken & Brett